OH5012 Anion Hydroxyl Silicone emulsion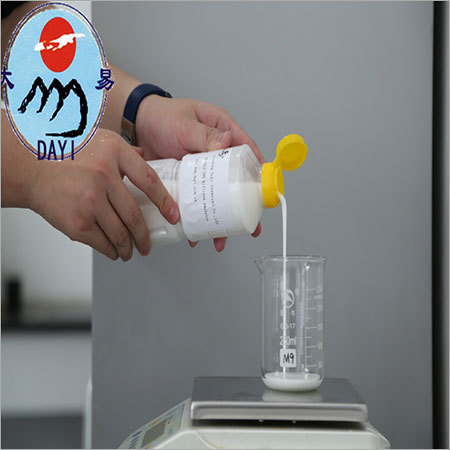 OH5012 Anion Hydroxyl Silicone emulsion
Product Description
DY-OH5012 Anion Hydroxyl Silicone emulsion
[Features]
The products is polymerized by Octa methyl cyclotetrasiloxane and anionic surface active agent.
Below is the good character:
Excellence surface smooth character.
The character of compatibility and reactivity: because there is reactive hydroxy in the end of the molecule, so it can react with hydrogen silicone emulsion to be anti-water agent for fabric. And it also can copolymerizate with crylic acidpolyurethane or others material to be some useful material
Excellence water dispersion. Which can be dispersed into water in any ratio, convenience, free from contamination.
[Technical specification]
Accord with GB/T20435-2006
| | |
| --- | --- |
| ITEM | SPECIFICATION |
| APPEARANCE | White milky liquid |
| PH | 6.5-8 |
| content | 30%2% |
| Stability (3000r/min) | Not laminating in fifteen minutes |
[Application]
The finishing agent for cotton,fibre,silk,fur,sythetic fibre and its further process products.

Protect the surface of the leather as release agent.

Lubricate and maintain the sofafurniture and floor.

Shining the surface of tyre and other plastic products.
[Attention]
The system of this products is anion, so it can not work with cation.

The products has some irritation, if splash into eyes carefully, please wash with water at once
[Package and Dosage]
The products should storage in the well ventilated shady and cool warehouse, avoid contact with acid and alkali . And the temperature of the warehouse should not lower than 5 , and should not higher than 40.
Contact Us
NO.1, DANYA WEST ROAD Laiyang Shandong China 86-535-7360699
Phone :+8615315168119