DY-M102 Antifoam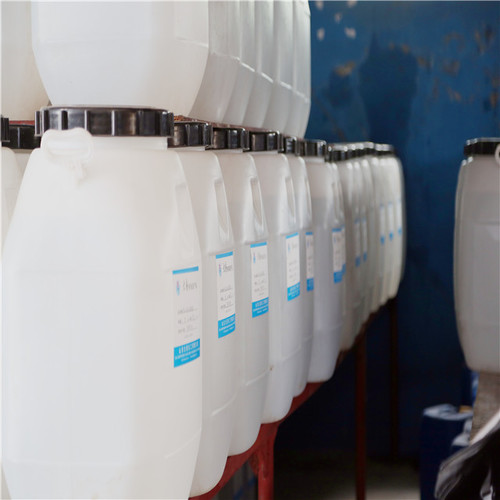 DY-M102 Antifoam
Product Description
DY-M102 Antifoam Compound
DESCRIPTION
DY-M102 Antifoam Compound is a novel powdered antifoam compound containing methylsilicone, methylethoxylsilicone, hydroxyl silicone, and some other additives. This powdered antifoam is specifically suited for detergent powder. The powdered form allows for convenient weighing and measuring and is easy to store.
FEATURES
Easy to use
Suitable for a wide range of washing temperature
No performance loss on storage even if under warm and humid conditions
Easy to handle
TYPICAL PROPERTIES
| | |
| --- | --- |
| Appearance | White powder granuels |
| Water Content (%) | 5 |
| PH | 8~9.5(1% aqueous solution) |
| Working Temperature() | 0~100 |
| Antifoam Active Ingredient (%) | 20 |
APPLICATIONS
DY-M102 Powdered Antifoam can be used as a process defoamer/antifoam for aqueous foams in chemical washing, waste water treatment, industrial circulating water, cement, and chemical processing. It can also be used for controlling foam in chemicals, printing and dyeing, water treatment, deterging, process aids, and mechanical aids. It is specially suitable for powder auxiliaries.
HOW TO USE
In-Situ deforming: DY-M102 Powdered Antifoam can be added directly to the foaming system. It can also be dispersed in water and spray on the foaming system. To produce optimal foam control, it is necessary to have the antifoam completely dispersed in the foaming medium. If used for foam controlling, DY-M102 Powdered Antifoam should be added to the formulation and agitated until uniform prior to use.
The exact level of addition needs to be tested and assessed individually. Typical addition levels are between 0.001% and 0.1% of the foaming system.
PRODUCT SAFETY INFORMATION
High concentration of acids or bases, and high temperature will decrease the durability and efficiency of defoaming. Typically the defoaming performance of DY-M102 Powdered Antifoam can last for 300 minutes with 20% concentration of alkaline at 80 .
STORAGE
Product should be stored in original, unopened containers at room temperature. Store in sealed containers in a cool and dry environment for best results.
Avoid long-time direct sunlight.
Shelf-life is 12 months from the date of production.
Testing must be taken to inspect whether the prolonged storage affects the effective of DY-M102 Powdered Antifoam.
.he product is non-toxic, inflammable, and non-explosive.
PACKAGING
This product is available in 20kg cartoons (within 20x1kg plastic packages).
SHIPPING
Ship the product as non-dangerous good.
LIMITATIONS
The information contained herein is in accordance with the present state of our knowledge and is offered in good faith and is believed to be accurate. However, because conditions and methods of use of our products are beyond our control, this information should not be used in substitution for customers tests to ensure that our products are safe, effective, and fully satisfactory for the intended end use. The information provided by us does not absolve the user from the obligation of investigating the possibility of infringement of any patent.
Our sole warranty is that our products will meet the sales specifications in effect at the time of shipment.
DISCLAIMER
TO THE FULLEST EXTENT PERMITTED BY APPLICABLE LAW, DAYI SPECIFICALLY DISCLAIMS ANY OTHER EXPRESS OR IMPLIED WARRANTY OF FITNESS OR SUITABILITY FOR A PARTICULAR PURPOSE OF THE PRODUCT. DAYI DISCLAIMS LIABILITY FOR ANY INCIDENTAL OR CONSEQUENTIAL DAMAGES.
Contact Us
NO.1, DANYA WEST ROAD Laiyang Shandong China 86-535-7360699
Phone :+8615315168119