DY-M1011 Antifoam Emulsion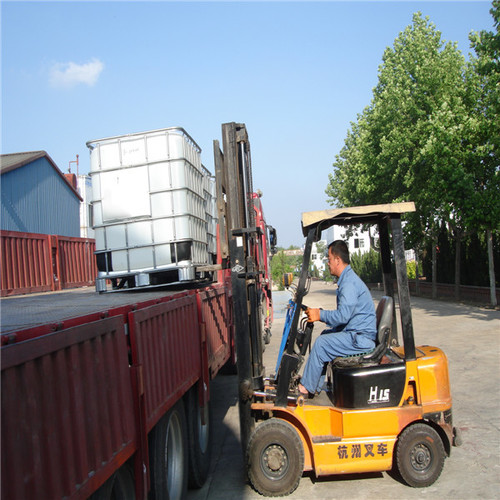 DY-M1011 Antifoam Emulsion
Product Description
DY-M1011 Antifoam Emulsion
Silicone emulsion for prevention of foam in aqueous system
DESCRIPTION
DY-M1011 Antifoam Emulsion is a secondary processing product of DY-M101 Antifoam Emulsion. It is designed to control foam in aqueous systems. It has similar properties of DY-M101 Antifoam Emulsion, with benefits of easier to use than DY-M101 Antifoam Emulsion.
FEATURES
Non-toxic
Odorless
Economical
Easy to use
Effective in low concentrations
Effective over wide temperature range
Immediate foam knockdown
Antifoaming in aqueous systems and polar solvents systems
Long term foam inhibition
TYPICAL PROPERTIES
| | |
| --- | --- |
| Appearance | White milky flowable liquid |
| Valid Content (%) | 6~7 |
| PH | 6~8 |
| Viscosity (25, mpa.s) | >10000 |
APPLICATIONS
DY-M1011 Antifoam Emulsion is designed to control foam in aqueous system. Typical uses include:
Printing and dyeing
Washing
Paper pulp
Water treatment
Biological fermentation
Metal detergent
Cutting oil
Low foam or non-foam powdered detergent
De-foaming of the foams in polar solvent system with no-effective trace water in the system, such as foams produced in Leatherette manufacturing
HOW TO USE
DY-M1011 Antifoam Emulsion can be added directly in the foaming system, or be diluted with water or foaming medium prior to use. The suggested use level is 0.1~0.5% of DY-M1011 Antifoam Emulsion in the foam system.
PRODUCT SAFETY INFORMATION
During prolonged storage (three months more than shelf-life) there may be a slight tendency for product separation; therefore, it is recommended that DY-M1011 Antifoam Emulsion be gently agitated prior to use to ensure homogeneity.
STORAGE
This product should be stored in original, unopened containers at room temperature.
PACKAGING
This product is available in plastic pails of 25, 50 kg and steel drum of 200kg.
SHIPPING
Ship the product as non-dangerous good.
LIMITATIONS
The information contained herein is in accordance with the present state of our knowledge and is offered in good faith and is believed to be accurate. However, because conditions and methods of use of our products are beyond our control, this information should not be used in substitution for customers tests to ensure that our products are safe, effective, and fully satisfactory for the intended end use. The information provided by us does not absolve the user from the obligation of investigating the possibility of infringement of any patent.
Our sole warranty is that our products will meet the sales specifications in effect at the time of shipment.
DISCLAIMER
TO THE FULLEST EXTENT PERMITTED BY APPLICABLE LAW, DAYI SPECIFICALLY DISCLAIMS ANY OTHER EXPRESS OR IMPLIED WARRANTY OF FITNESS OR SUITABILITY FOR A PARTICULAR PURPOSE OF THE PRODUCT. DAYI DISCLAIMS LIABILITY FOR ANY INCIDENTAL OR CONSEQUENTIAL DAMAGES.
Contact Us
NO.1, DANYA WEST ROAD Laiyang Shandong China 86-535-7360699
Phone :+8615315168119