DY-ET113 PU Resin Water Repellent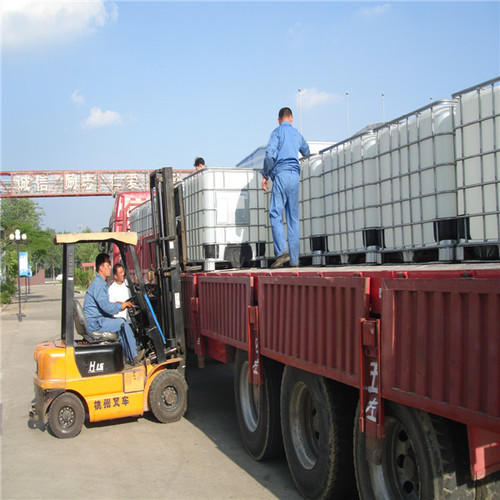 DY-ET113 PU Resin Water Repellent
Product Description
DY-ET113 PU Resin Water Repellent
DESCRIPTION
DY-ET113 PU Resin Water Repellent is a hydrophilic polyether modified polysiloxane copolymer designed for use as water repellent. The polymer has a combination of organo-reactivity from the polyether groups as well as properties typical of a polysiloxane fluid. The active ingredients react with moisture/water to produce hydroxy groups. These hydroxyl groups will bond with the substrates and themselves to produce a hydrophobic treatment that inhibits water absorption into the substrate. Exposure to water before use as a treatment may cause the material to cure in the container.
FEATURES
Good leveling
Anti-blocking
Antifoam
Good wetting
Emulsifying
Good softness
Improved lubricity
TYPICAL PROPERTIES
| | |
| --- | --- |
| Appearance | Pale yellow, transparent liquid (become hazy or solidifying at low temperature) |
| Active content (%) | 100 |
| Solubility | Completely soluble in DMF, alcohol, ketone, toluene, and ester. Partially soluble in water. |
| Surface tension (mN/m) | 28~30 |
APPLICATIONS
The product can be used on leather to capture water in leather, avoiding negative reaction which may affect the quality of the leather. It can offer a high level of repellency to water, modifying hand feel and gloss, improving abrasion durability and leveling, reducing shrinkage and pinhole, and imparting anti-blocking and release.
HOW TO USE
1. Application in resin, the advisable use level is 0.2~0.5% of the system
2. Application in PU fabrics, the advisable use level is 0.8%~1.5% of the system.
Normally the DY-ET113 water repellent should be diluted in solvents to 10 times of original volume prior to use.
PRODUCT SAFETY INFORMATION
1. Sudden opening forbidden as there may be pressure in the containers.
2. Slowly decompressing until no pressure in the container strongly suggested before opening the cover of the container.
3. Avoid opening towards people, electrics, heat or fire.
4. Avoid contact with acids or bases.
5. The product is stable in system with PH=5. Otherwise reaction may lead to formation of hydrogen gas which may cause explosion.
6. Always provide adequate ventilation.
7. Avoid eat, drink or smoke when using this product.
8. Avoid eye contact
9. Wash skin thoroughly after handling.
10. Long exposure at temperature 160 or contaminating with acids or bases may cause viscosity increasing or crosslinking.
STORAGE
1. Keep container tightly closed at temperature below 30.
2. Keep in a well-ventilated place. Keep dry and cool.
3. Keep away from heat/sparks/open flames/hot surface. Avoid direct sun exposure.
4. No smoking.
5. Store alone. Do not store with oxidizing agent, substances or mixtures which may cause danger of explosion.
6. Shelf-life should not be more than 5 months.
PACKAGING
This product is available in plastic or steel pail of 50kg and drum of 200kg.
SHIPPING
Ship the product as non-dangerous good.
LIMITATIONS
The information contained herein is in accordance with the present state of our knowledge and is offered in good faith and is believed to be accurate. However, because conditions and methods of use of our products are beyond our control, this information should not be used in substitution for customers tests to ensure that our products are safe, effective, and fully satisfactory for the intended end use. The information provided by us does not absolve the user from the obligation of investigating the possibility of infringement of any patent.
Our sole warranty is that our products will meet the sales specifications in effect at the time of shipment.
DISCLAIMER
TO THE FULLEST EXTENT PERMITTED BY APPLICABLE LAW, DAYI SPECIFICALLY DISCLAIMS ANY OTHER EXPRESS OR IMPLIED WARRANTY OF FITNESS OR SUITABILITY FOR A PARTICULAR PURPOSE OF THE PRODUCT. DAYI DISCLAIMS LIABILITY FOR ANY INCIDENTAL OR CONSEQUENTIAL DAMAGES.
Contact Us
NO.1, DANYA WEST ROAD Laiyang Shandong China 86-535-7360699
Phone :+8615315168119