DY-D5 Cyclopensiloxane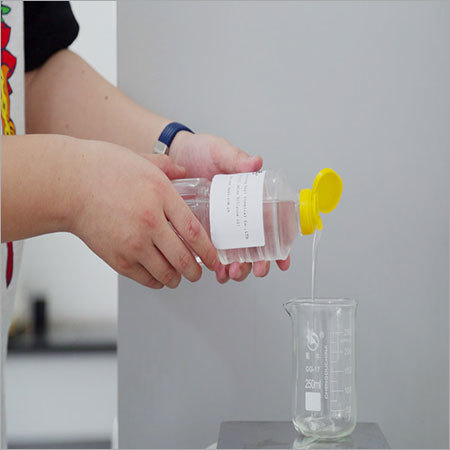 DY-D5 Cyclopensiloxane
Product Description
Description
The products is a kind of colourless, odourless, non-toxicity, non-irritant dimethyl cyclosiloxane material, which has excellence volatility and solubility. And the one will get comfortable and warm feel when it is filmed on the skin. It has excellence compatibility with dimethyl silicone oil, ethanol, acetic ether and other organic solvent.
Specification
| | |
| --- | --- |
| Appearance | Colorless transparent liquid |
| Viscosity(25) | 4.5~6.5cst |
| Boiling point() | 210 |
| Flash point | 90100 |
| Specific gravity 25 | 0.9550.960 |
| refractive index nd25 | 1.39501.4050 |
| Volatile(250.5g located on 55cqualitative filter paperh) | 4.5 |
| Freezing point | ------ |
Application
Solvent for some organic material,especially for dimethyl silicone oil.
The basic material in personal care, it can be used in antisudorific, remove odour agent,hairspray, facial washing milk, skin cream, emulsion, bath oil, sun screener,shaving cream, nail polish so on.
Other undeveloped trade.
Usage and dosage
According to the different use, the dosage should be from 5% to 100%.
stored in dry,cool and ventilated place
Attention
The product is easy to flammable, so use and package should avoid fire. And it is more easy to volatile with acid and alkali.
[Package and transport]
190 kg metal tube or plastic tube.
Contact Us
NO.1, DANYA WEST ROAD Laiyang Shandong China 86-535-7360699
Phone :+8615315168119