DY-750 Medical Siliconization Agent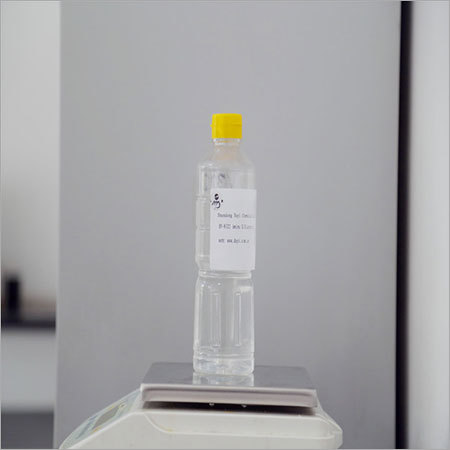 DY-750 Medical Siliconization Agent
Product Description
DY-750 Medical Siliconization Agent
Description
DY-750 Medical Siliconization Agent is a superior quality silicone material specially designed for lubrication and siliconization of medical parts.
Features
Excellent lubricity and smoothness
Good release
Chemical inertness
Physiological inertness
Excellent weatherability
Low surface tension
Odorless
Low skin sensitization
Good stability over a broad range of temperatures, temperature ranging -50~+250
TYPICAL PROPERTIES


| | |
| --- | --- |
| Appearance | Clear, transparent oily fluid |
| Viscosity (25,cp) | 200~3000 |
| Water Content (%) | 0.1 |
| Specific Gravity (25) | 0.85~1.00 |
APPLICATIONS
Siliconization of disposable syringe, blood cup, and other medical appliances.
Lubrication and release of medical rubber and plastic parts.
HOW TO USE
For use in medical parts:
Dilute DY-750 with Freon F113 in ratio of 1:10 (DY-750:F113) and mix thoroughly. Apply the solution to surfaces by techniques such as dipping, spraying or wiping to provide a lubricious and hydrophobic coating. Allow sufficient time to permit F113 to evaporate.
For use in other materials:
Choose suitable solvent to dilute DY-750 and spray, dip or wipe the solution on the treated surface.
STORAGE
Stre in original, unopened containers at room temperature.
Keep in a well-ventilated place.
Avoid contact with acids or bases.
Avoid strong sunlight.
PACKAGING
This product is available in plastic pails of 1, 5, 10, and 25 kg.
SHIPPING
Ship this product as non-dangerous good.
LIMITATIONS
The information contained herein is in accordance with the present state of our knowledge and is offered in good faith and is believed to be accurate. However, because conditions and methods of use of our products are beyond our control, this information should not be used in substitution for customers tests to ensure that our products are safe, effective, and fully satisfactory for the intended end use. The information provided by us does not absolve the user from the obligation of investigating the possibility of infringement of any patent.
Our sole warranty is that our products will meet the sales specifications in effect at the time of shipment.
DISCLAIMER
TO THE FULLEST EXTENT PERMITTED BY APPLICABLE LAW, DAYI SPECIFICALLY DISCLAIMS ANY OTHER EXPRESS OR IMPLIED WARRANTY OF FITNESS OR SUITABILITY FOR A PARTICULAR PURPOSE OF THE PRODUCT. DAYI DISCLAIMS LIABILITY FOR ANY INCIDENTAL OR CONSEQUENTIAL DAMAGES.
Contact Us
NO.1, DANYA WEST ROAD Laiyang Shandong China 86-535-7360699
Phone :+8615315168119